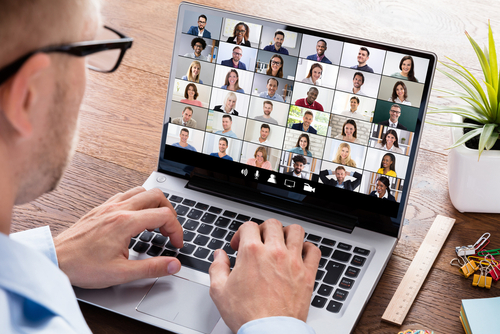 This event will be delivered live with the assistance of Video Streaming technology to allow delegates and the presenter to participate and interact from their office, their home or wherever they may be
Overview
Remote work is becoming an important strategic consideration for organizations. As a result, digital literacy is one of the most in demand skills in the current environment. This essential skill is required to work in modern digital workplaces, communicate with the modern digital customer and to be a responsible digital citizen. Being digitally literate and fluent, that is, having virtual work skills, will ensure that you are able to use technology effectively working from anywhere you choose.
Key issues to be discussed include:
Learn about the power of video in online communication.
Gain the skill to manage your digital reputation and online identity.
Learn how to creatively produce professional communication media for consumption in the digital economy.
Gain the skill to participate in digitally rich work environments.
Learn how to find, interpret, evaluate, manage, and share credible information.
Learn about Enterprise Social Networks and their role in digital work environments.
Learn how to adapt and use digital devices, applications & services.
Who Should Attend?
This 4-day online seminar is open to all professionals interested in improving their digital Literacy. If you are a professional looking to improve your Virtual Skills, then this is a must attend.