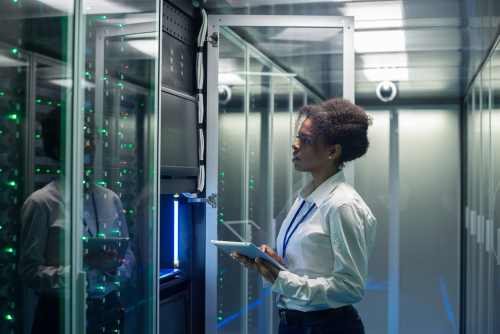 ONLINE DELIVERY- This event will be delivered live with the assistance of Video Streaming technology to allow delegates and speakers to participate and interact from their office, their home or wherever they may be.
Overview
Organisations are making positive steps towards addressing the pipeline problem and developing more inclusive workforces. Women continually report deep satisfaction with their profession. But we remain far off from achieving an equal playing field for women in senior leadership positions. Join a lineup of industry role models to learn how you can overcome unconscious bias, master, and refine work-life flexibility, and triumph over the roadblocks on your leadership journey. Let the ambitious drive that got you into technology or telecommunication in the first place propel you into a successful career.
• Assemble a strong professional network.
• Discover methods and tools to tackle unconscious bias in a constructive way.
• Develop your authentic leadership style for better business performance.
• Leverage your strengths to promote your visibility at work.
Key issues to be discussed include:
Key issues to be discussed include:
• Climbing the tech Mountain in heels- Positioning yourself for growth
• Women in Tech- Leading in a male-oriented industry.
• Surviving and thriving: How to have a long career in technology.
• Managing the mental load as a career woman and mother.
• The leap from technical specialist to manager: How to do it right.
• Constructive methods of addressing gender bias.
• Project Leadership – Keeping your projects and team on track.
• Creating a culture that enables your team to thrive.
• The neuroscience of leadership, resilience, and self-mastery.
• Steps for managing and surviving in virtual teams.
• The neuroscience of leadership, resilience, and self-mastery.
• Making virtual meetings work
Who Should Attend?
Current, aspiring, and future women leaders in all roles working in the Tech & Telco industries, including:
Managers, Officers, Coordinators, Executives, Directors, Assistant Directors, Regional, National Managers, Team Leaders, Divisional Heads, Advisors, Analysts, General Managers, Business Consultants, Associates Advocates of change and managers responsible for: Diversity, Human Resources, Leadership Development, Women in Leadership Program Managers, Committee Members, Champions of Change, Male Leaders.