WHY THIS MASTERCLASS
Workplace flexibility and remote work are becoming important strategic considerations for organizations and the reasons are ample and sometimes pressing. The reasons can range from being able to attract top talent not in a company's geographic location, to retaining talent that they would otherwise lose to being able to reduce office space. It could also be to create a productive and nibble organization.
This programme is designed to show you step-by-step how to design and deploy a workplace that enables work to be done from anywhere in the world.
CLASS OUTLINE
INTRODUCTION
We will explore all the latest research on remote work productivity, staff engagement, and company cost savings as well as how this way of working fits into a business continuity plan.
LEARN THE POST METHODOLOGY
People
The "office in the cloud" that you deploy must make sense to you people. Meaning it must make sense given their workflow.
Here we will discuss
The role of leadership and why they must lead the initiative from the front
How to take you entire team with you on the journey
How and why to elicit real-time feedback
How to get majority buy-in.
Objective
it's important to verbalise these and here we will explore what you are trying to achieve.
For example:
Agile team
Work from anywhere
Attract and retain talent regardless of geographical location
To develop a highly effective and efficient team
Strategy
Here will discuss the following
Communication in a remote workplace
Understanding asynchronous analysis
Digital literacy & fluency analysis
Collabration in a remote workplace
Team chart
Buliding culture remotely
Onbording
Remote work Policies
Tools
This is the technology piece of the puzzle. The tendency is for the convrsation to start here. But this would be a mistake. The technology must match the people, objectives, ans strategy. it must complement these elements
There are serveral general elements that make up a workplace that allows for anywhere distributed team work:
Document storage
Online Document Collaboration
Online team communication & collabration platforms
Hardware and Internet requirement
WHO SHOULD ATTEND?
This programme is designed for leadership teams who want to make flexible and remote working a permanent feature in their bus iness.
ESSENTIAL ATTENDEES ARE:
The C-Suit executives/s that will oversee the transition
The HR Manager/s who will responsible for the people transition
The It manager/s who will be responsible for technologies and security
METHOD OF DELIVERY
The programme consists of four modules, presented in four, 1-hour sessions. You can decide to do this either as a 1-hour session on a Monday, Tuesday, Thursday, Friday or over 2 weeks (eg every Tuesday and Thursday)
Delivery is a blend of self-paced and Instructor-led sessions. Each module consists of pre-recorded material which attendees need to work through before attending the live 1-hour session for that Module. The reason we have done this is so that the hour we are together live can be spent on answering questions and exploring aha's the pre-recorded material has created. It also gives attendees the opportunity to come to each live session 100% prepared.
ATTENDEE FEEDBACK
"The mix of synchronous instructed-led virtual sessions, asynchronous recorded sessions was great and allowed us to experience this kind of change first hand, which proved to us that working this way is possible. I am confident that if FutureWork IQ had not done the training this way we would have never tried asynchronous ourselves." - Edwin Watson, Customer Success Manager - iONLINE
"My biggest insight was async working. The team could see what was possible as a result of the way this was presented. I truly believe that you guys are doing a great job. Keep up the great work!" - Dave Farquharson, CEO & Founder - iONLINE
Instructor Bio
PETER DU TOIT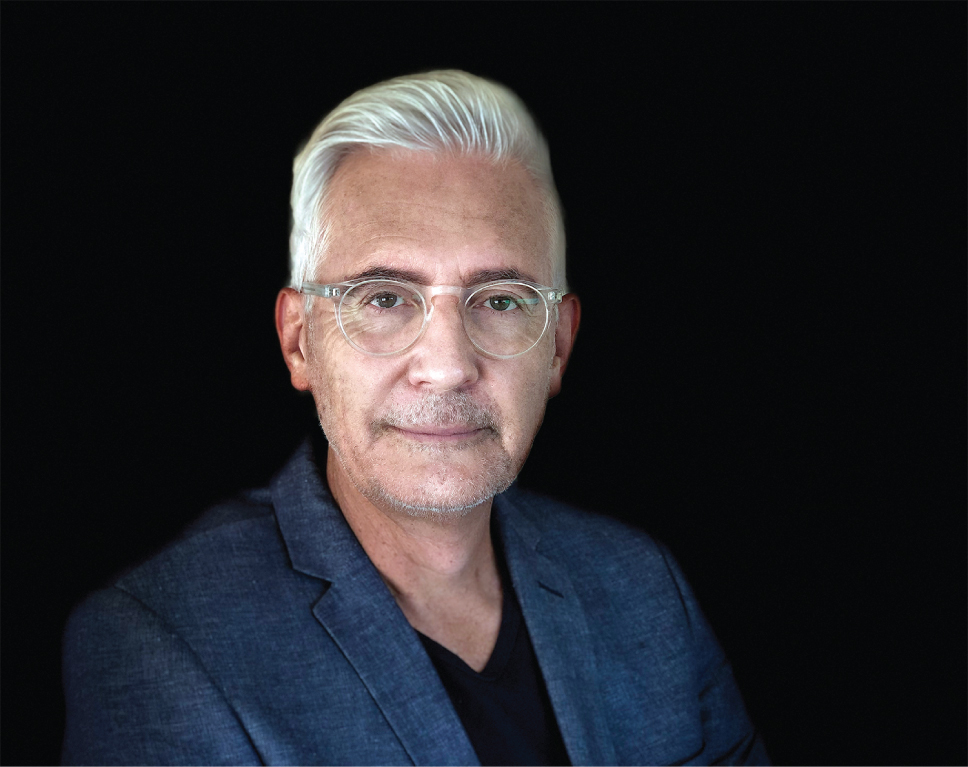 Peter has always had a keen interest in technology and its impact on how business is done.
Throughout his business career he has been an early adopter and as a result he's described by his peers as "being ahead of his time" and "visionary." In early 2005 he founded a consultancy, Social Media IQ, which helped individuals and brands use modern communication technology to gain brand exposure and drive business objectives. The consultancy did work for, amongst others, The Kingdom of The Netherlands Embassy, Momentum, Canon and Unilever. In early 2016 Social Media IQ was rebranded as FutureWork IQ which specialises in helping businesses prepare for the disruptive future of work and in so doing, future proof their businesses.
Peter was enrolled in a speaking school by his parents at the tender age of 6 and as a result of years of experience speaking to thousands of people, he has gained the ability to both inspire and convey a message in a powerful succinct way. He is a master public speaker who will leave you with a clear understanding of the topic at hand and enough inspiration to take action.
Remaining relevant in the rapidly evolving workplace will require becoming a skilled lifelong learner! - Peter du Toit
ABOUT US
ABOUT US Established in 2009, The Conference Hub is a leading professional development provider. We research, produce and deliver an extensive range of conferences, summits, workshops and in-house training engagements.These events attract the participation of business leaders and professionals from many of the world's leading brands. Our unique events provide our clients with the opportunity to share experiences and exchange ideas with regard to leading change and performance improvement in a dynamic business environment.